What the Lord has done has been miraculous, incredible, and life-changing for so many. To God be the glory!
Easter Sunday in 1997 served as the official "Launch Sunday" of Richland Creek Community Church at what was then known as Wake Forest-Rolesville Middle School. 182 in attendance. As the church continued to grow over the next year and a half, an initial purchase of 19 acres of land was made in December 1998 on Burlington Mills Road - the site of our present campus. Ground was broken for Phase I in June 2001, with the grand opening of our 38,000 sq. ft. multi-use facility taking place on September 8, 2002.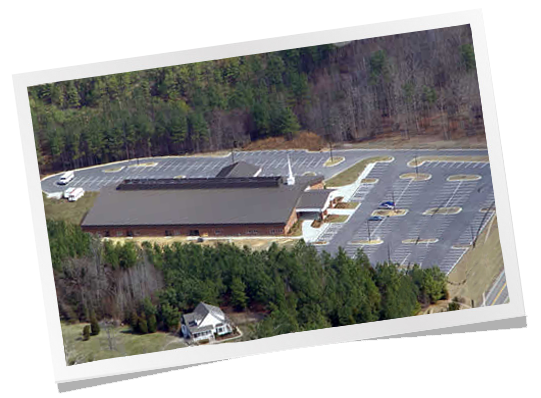 The church continued to grow with the new space, and in June 2006 a third Sunday morning service time was added. Around that same time, plans to further expand our campus were made in the form of the "Legacy" campaign. A new, multi-use space with dedicated children's area and more classrooms for all ages were part of the plan, along with an expanded parking lot.
In 2014, the "Legacy" campaign continued on with the church body overwhelmingly approving to start construction of the new facility. Our Worship Center officially opened with its first service held on December 6, 2015.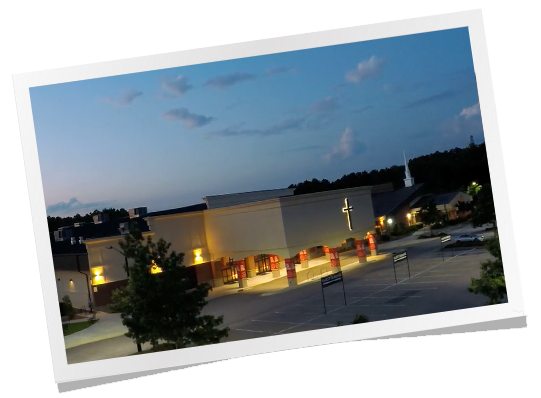 In the summer of 2019, work began on new construction projects around campus; lower level children's world, parking lot expansion and church office renovations. In January 2020, we celebrated the grand opening of the Worship Center lower level - children's world - housing our preschool and elementary Creek Kids ministries.
Come and be a part of our history as the next chapter is written!