April 23, 2020

|

Family

|

Counseling

by

Mike Greene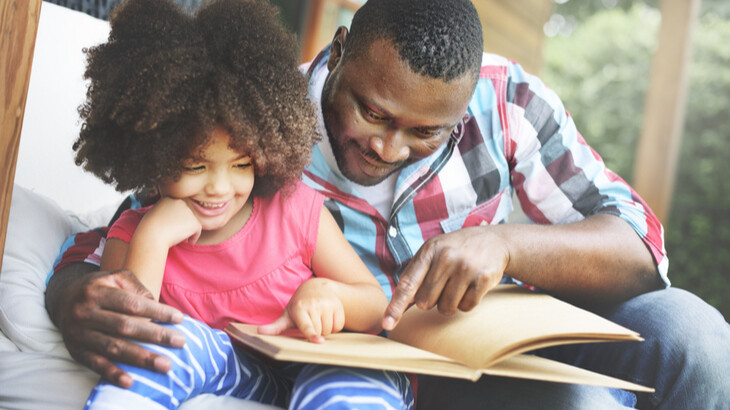 "Mom, it's a school bus! Stop calling it an answer to prayer!"
Then, there was the neighbor observed peeling the honor student bumper sticker off their minivan; and many are finding out it is not really the teacher's fault.
Some of the social media quips about parenting and homeschooling during COVID-19 are kind of comical. That's coming from someone whose children are grown and out on their own. You, however, may not be finding any humor in that at all.
No doubt you love your kids dearly, but being in the house with them 24/7, homeschooling, dealing with job stress and financial stress, and being concerned for everyone's health and safety is enough to test anyone's patience and resolve. If you were a stay-at-home parent before the virus crisis, it is a sure bet that nobody is asking you what you do all day. You are not alone, and you are most likely quite normal.
But, if parenting in this pandemic environment is getting the best of you, then take heart that we are praying for you, we are here to help, and God is still in charge. Don't buy into the worldly idea that there is a "program" that will make parenting easy and guarantee that your children will turn out perfectly. That idea sells a lot of books and videos, but it is not true and it doesn't work. We will address handling conflict and other relational issues in upcoming articles, but for now, it is best to start with some biblical basics related to parenting to put things into proper perspective.
First and foremost, your own personal relationship with God and your walk with Him is critical. He deserves your worship, and you need Him to help you in this important job called parenting. Your children need to see you trusting Him during this unusual time that we are all going through.
Your second priority is maintaining a healthy marriage. What better gift can you give your children than to demonstrate what a godly relationship looks like? In a time when your kids are also experiencing some fear and anxiety, there is no greater comfort than seeing mom and dad loving each other no matter what. If you are a single parent, then your job is more difficult, but not impossible. Be sure that your identity is in Christ and not in your circumstance. There is a profound difference between being a single parent and being a Christian parent who also happens to be single.
Remember that your children are not yours. They belong to God. You have been appointed as a steward with limited authority. Your primary goal is to teach them to submit to the authority of God, not to make them behave a certain way. Keep the long-term goal in mind that you are preparing future adults to follow Jesus.
The Bible prescribes two forms of discipline: verbal instruction and the rod. These are to be used wisely, in age-appropriate manners, never in anger, and always in love (Ephesians 6:4). The goal of discipline is correction and restoration, not punishment. The consequences of disobedience should always be made clear before they are imposed.
You are not responsible for your child's ultimate spiritual outcome. That will be between them and God. However, you are responsible for your parenting activity: 1) providing physical and emotional care, 2) providing verbal instruction, 3) providing physical discipline, 4) modeling Christ-likeness, and 5) praying for and with your children.
Remember that there are no perfect human parents. Don't compare yourself to others. There is only one perfect Father, and we have rebelled against Him. Don't expect too much of your children. Instead, focus on being obedient to God's primary commands – Love God, Love People, and Make Disciples, starting at home.
Deuteronomy 6:1-9 reminds us that we cannot pass on a godly legacy to our children unless loving God and obeying His commands first permeate our own hearts. God did not promise us good marriages, obedient children, good health and good jobs. These are blessings to be sure; but what God promised is Himself! If we keep our eyes on the ultimate goal, then our trials and sufferings don't seem so big. Not that trials and sufferings are easy, but if we are in Christ, then they do not define who we are and we don't fall apart every time something happens. Parenting is not easy even when things are going well, but it is always worth it; and God wants you to succeed even more than you do.
Be encouraged that your pastors and ministry leaders are praying for you, and we are here to help. No, we can't make your kids behave, but we can help you become the parent that God called you to be, even in difficult times. Be sure that you are plugged into a Life Group where you have the support and fellowship of like-minded believers. We also have trained biblical counselors available who can help you. If you need to speak with someone, click here.