January 22, 2021

|

Prayer

by

Jim Gillespie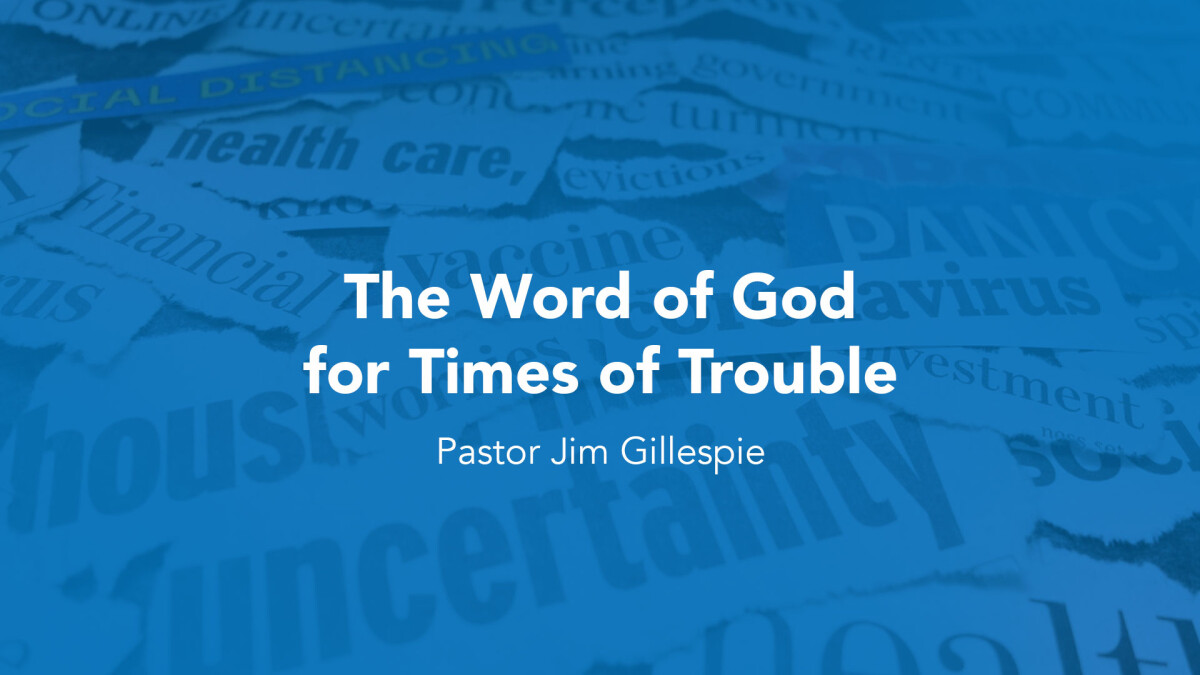 What am I going to focus on today? This year? That is a question I ask myself as a pastor going through the political, economic, and even social unrest of early 2021.
There is only one right answer: the Word of God. Only the Bible correctly interprets the events in this country and even the entire world. Only the Bible gives trustworthy, reliable, and relevant answers to the most pressing question.
I would encourage you to focus your hearts on four truths from the Word of God for times of trouble. Don't take my word for it; open your Bibles and study these verses in their full context for yourself.
First, Jesus is Lord. We are followers of Christ, the King of all Kings and Lord of all Lords. His purpose is our focus. As Christians, we are citizens of the Kingdom of Jesus Christ first and foremost.
Matthew 28:18-20
2 Corinthians 4:5-10
Philippians 2:2-11
Second, I do not need to be afraid or anxious. Nothing can remove us from the love of God. Because of this, regardless of bad or good circumstances, we remain hopeful, joyful, and filled with peace that surpasses all understanding.
Romans 8:35-39
Isaiah 41:10
Psalm 23
Philippians 4:4-7
Third, this world will not remain. Because we are Christians, this earth is not our home. We are only pilgrims passing through. Our house and our treasure are not here. We must focus on our real home, with the Lord Jesus.
Matthew 6:19-21
2 Timothy 2:1-4
Revaluation 21:1-6
Fourth, my witness of the gospel is more important than my political or social beliefs. Because Jesus is Lord; because God's will is perfect and unchanging; because I do not need to be afraid or worried; then, the most important thing I can do is witness to others about the gospel of Jesus. Very soon, all people will be subject to God's judgment, and political parties or voting patterns will not matter. All that will matter is if your name is in the Book of Life. As followers of Jesus, let us focus not on political or social issues, but the highest command: Lead others to Jesus.
2 Corinthians 5:20-21
Galatians 6:14
1 Peter 2:9
1 Peter 3:15
If you are reading this and realize that you need to focus on Jesus, know Him, love Him, and learn how to follow Him, please reach out to us. Contact us so we can help. Our only goal is that Christ Jesus receives all glory, all honor, and all praise.