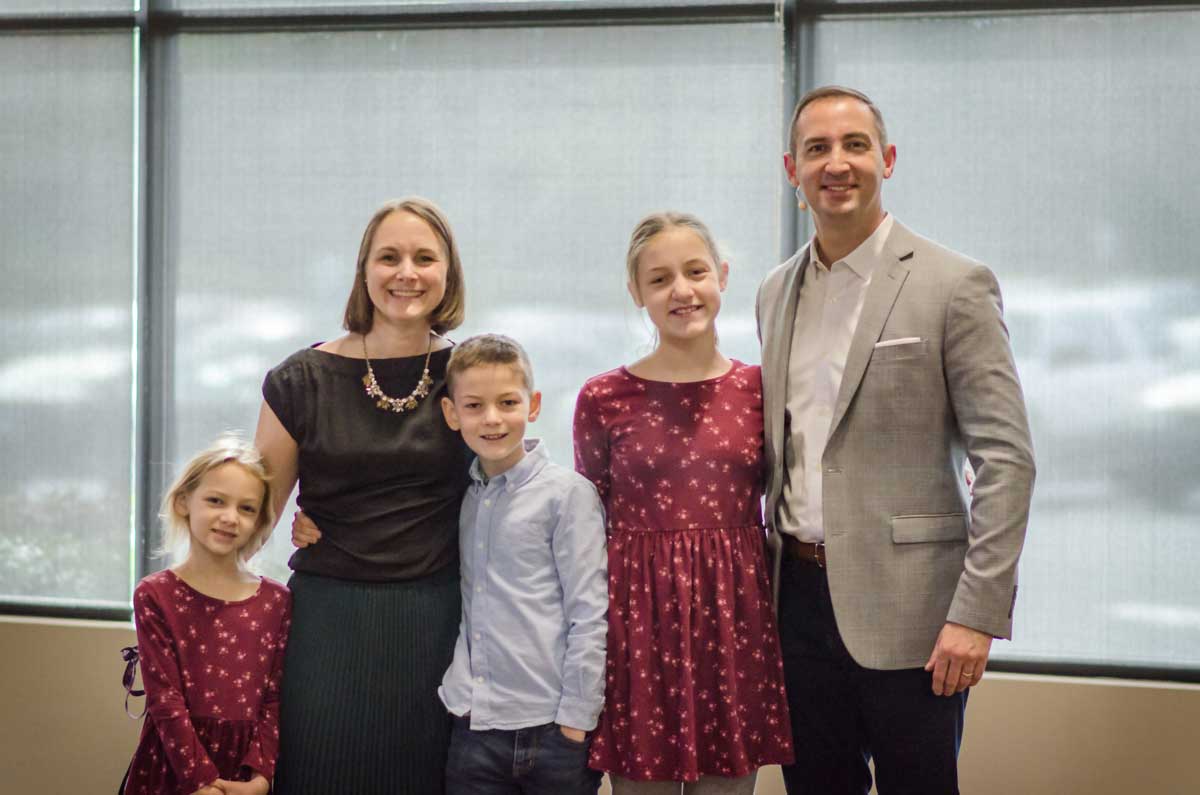 The Vision & Preaching Pastor of Richland Creek Community Church!
Pastor Mike was affirmed by the Creek family on March 21, 2021, by a vote of 634–0, an unanimous affirmation that represents the largest recorded vote count in the church's history. This vote comes after Pastor Mike was unanimously recommended by the 8-person Pastor Search Committee and the Pastoral Body of Richland Creek. Praise the Lord for the faithfulness and unity of the body of Christ!
As Vision and Preaching Pastor, Pastor Mike's primary ministry will be the weekly teaching of the Word of God from the pulpit. He will also lead the church, and particularly the Pastoral Body, by giving guidance and wisdom in overall vision and purpose in collaboration with the directional team.
He is married to Candi, his wife of more than 15 years, and the biggest joys of their lives are their children: Lilly, 12; Zeke, 9; and Kate, 5. He has served Hickory Grove Baptist Church in Charlotte as a pastor for 15 years—first as student pastor, then discipleship pastor, and most recently as campus pastor of the church's main campus on Harris Boulevard.
A North Carolina native, Pastor Mike received his undergraduate degree from North Carolina State University, Master of Divinity from Southeastern Baptist Theological Seminary, and Doctor of Ministry in Leadership from The Southern Baptist Theological Seminary.
Pastor Mike's first day in the pulpit was Sunday, April 25, 2021. He would describe his preaching style as strongly biblical and expositional, centered on the gospel. He will primarily preach through texts of Scripture, letting the shape of the biblical text drive the shape of his sermon. The central truths of the gospel will be woven throughout the sermon, as they are throughout Scripture, rather than tacked onto the end of the sermon.
Over the next several days of this prayer guide, we will learn how we, as a congregation, can be praying for Pastor Mike and his family as they begin their time here at Richland Creek.