On Sunday, September 12th, we held a Family Meeting at Noon in the Worship Center. Our focus for this time together was the selection, calling, and affirmation of four new Lay Pastors. Scripture sets forward the office of Pastor/Elder/Overseer to lead the Church (Acts 20:17-28, 1 Timothy 3:1-7, 2 Timothy 4:1-5, 1 Peter 5:1-4). Lay Pastors at Richland Creek, while not vocationally employed by the church, serve with our Staff Pastors to form our Pastoral Body. The men on the Pastoral Body collectively provide oversight, direction, and accountability in areas such as doctrine, discipleship, and member care.
We are excited to share that Andy Collins, Bryan King, Chris Boren, and Stephen Snyder were affirmed by the church membership to serve as Lay Pastors at Richland Creek. This affirmation carries with it at least 98% approval from those members who voted. Praise the Lord for the faithfulness and unity of the body of Christ!
Below you can continue to read about these men, their families, and their testimonies. Please welcome them, encourage them, and pray for them as they begin to serve on the Pastoral Body.
In Christ,
Your Pastoral Body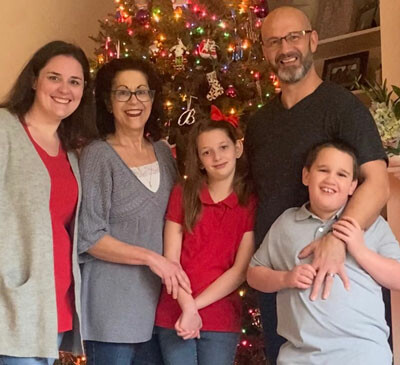 Chris Boren
I was born in Quincy, Illinois on December 5, 1971, and spent most of my life there until 1986 when we moved to Smithfield, NC. I served in the U.S. Marine Corps from 1991-1995. I have been married to my wife Amber for 13 years. We have two children, Dakota, 10, and Titus, 8. My wife and I have been attending Richland Creek since 2007. I have served and taught in many ministries, I served on the security ministry for several years. I taught a life group on Saturday night and taught a life group on Sundays. I led the Men Equipping Men ministry for several years and am still actively serving in Men's ministry. I also have served as a Deacon in the church since 2017. My greatest desire is to see people repent and believe on the Lord Jesus Christ and become disciples making disciples. I have a heart for men's ministry and for them to become the spiritual leaders of their homes. My profession is a Team Lead at Caterpillar inc. where I direct and lead a team in the building of the small wheel loader and train up future team leads.
Most of my life before I was saved was spent dabbling in drugs, drinking alcohol, and chasing the opposite sex. I spent years spiraling downward toward the bottom of a deep pit that I would never be able to climb my way out of. I hit what I perceived to be the bottom nine months after I was married when my then wife told me she didn't love me and wanted to get a divorce. I spent several months severely depressed and spent a lot of time drinking and going to strip clubs. Dabbling in self-hate and anger with women.
After several months of this my brother asked if I would like to go to church with him. That first Sunday there was incredible, and I felt as if this was where I was supposed to be. Then in October of 2000 I went to church with my brother for the fourth Sunday in a row and on that day, I realized I was a sinner in need of a Savior. I had lived my life loving and resting in what the world deemed ok, but what a Holy and righteous God calls sin. I understood that the one true and living God had sent his Son to die on a Cross for my sin and the sin of the world. With tears streaming down my face, I walked to the front of the church and knelt on my knees and pressed my face into the floor. I repented of my sin and placed my faith and trust in the Lord Jesus Christ that day.
There were ups and downs in my walk until I had godly men come along side me and disciple me. Teaching me how to study the Word and how to pray, how to serve and how to worship. Now my goal in life is to bring glory to God and to be a disciple that makes disciples.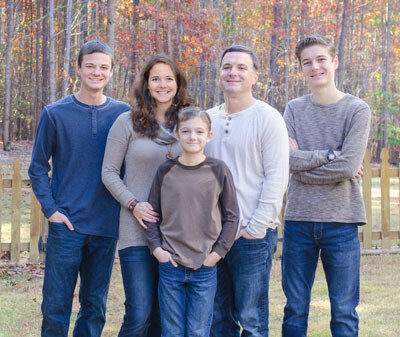 Andy Collins
I have been married to my lovely wife Emily for 20 years this September. We have three sons that we are extremely proud of, Caleb (18), Ben (16), and Luke (13). I have been a member of Richland Creek Community Church since 2002, when my wife Emily and I joined after moving to the Wake Forest area to attend seminary.
I grew up in Raleigh and attended Bay Leaf Baptist Church with my family. I put my faith in Jesus Christ and was baptized when I was eight years old. It was in the youth group at Bay Leaf, particularly the summer camp experiences growing up that my walk with Christ deepened as I made reading the word and prayer a regular pattern. I can also attribute much of my spiritual formation as a young man to my work as a camp counselor and assistant director at Camp Caraway in Asheboro NC during my college years.
I attended NC State University where I received by undergraduate degree in accounting. In 2002 I enrolled at Southeastern Seminary in Wake Forest where I received my MA in Christian Education while continuing to work in the accounting field. It was a blessing to be able to learn theology, church history, ethical studies, and other topics at a deeper level and then be able to use that in church ministry, as a husband, and father. I currently own my own CPA business where I work in the tax and audit fields.
Over the years I have served in various ministries at Richland Creek, including teaching a small group, coaching Richland Creek sports, deacon ministry, children's church, chair setup and take down teams, and more. Currently I am serving on serving on the finance team, in the counseling ministry, and as a nursery volunteer. My family is active in the food pantry ministry and youth programs. Our family also spent many years serving as a home for foster children. It has been a pleasure to serve the Lord in these capacities in the past, and an honor to be considered to serve the church as a lay pastor at the Creek.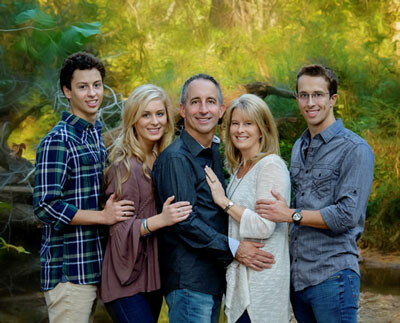 Bryan King
I grew up in a very typical Christian home in the mountains of North Carolina with my parents and older brother. Jesus saved me as a young boy during a revival at my church and I stayed involved in both church organizations and Christian ministries in our high school. The Lord placed a high school teacher / coach in my life that challenged and encouraged me in my walk with Jesus. Anne and I were high school "sweethearts" in a traditional public school.
After high school I traveled to Raleigh to study engineering at NC State, and Anne and I married during my final semester over spring break. Anne worked for a research lab in Cary, and I went to work for a small environmental firm in Fayetteville. Seven years into marriage we decided it was time to start having children and the Lord blessed us with three children: Tanner, Trevor, and Taylor Anne. We believed the Lord desired for us to homeschool our kids, so Anne taught all three through high school graduation.
Anne and I came to Richland Creek in 2005 looking for a local church we could grow and serve in that would stay true to the Word of God. We fell in love with our Life Group and began being discipled by several leaders. Looking for my spiritual gift, I tried my hand at teaching and leading a Life Group. The gift was confirmed by others, and we led a Life Group for about eight years. During this time of serving the Lord led me to Biblical Counseling. Anne and I both completed the Biblical Counseling Course and continue today to serve as counselors in the church and lead a Life Group. Our children have grown up at Richland Creek and continue to be heavily involved in different ministries here and are part of the Young Pros ministry.
With one son married, a daughter engaged, and one son finishing his last semester of college, Anne and I are looking forward to the next season in life and how God will lead and work in our lives.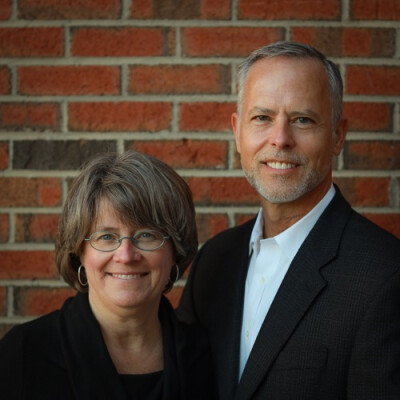 Stephen Snyder
I was born in Wellesley, Massachusetts into a military family. I am the fourth of five children and grew up living abroad and in the D.C. suburbs. I have been married to Claudine for twenty-seven years and have three adult children. My wife and I have been attending Richland Creek since 2002. I have served in various ministries from preschool through high school. Having spent many years growing up overseas, I developed a heart for missions both domestically and internationally. I have traveled to China, India, Haiti and led all my children on domestic and international missionary trips. My desire is to see people come to faith in Jesus Christ and grow in their walk as a disciple. Professionally, I am a CPA, MBA and currently working as an Executive Vice President with a leading global contract research and life sciences organization. I also serve RCCC as an active member of the church and as a Deacon.
I grew up in a Christian family attending church and Sunday School. I came to faith in Christ in the third grade. It was then I understood that my sin broke my relationship with God. I was a sinner hopelessly lost and separated from God. I believed Jesus lived a sinless life and died a substitutionary death to pay for my sins. Jesus is the sole means back into a restored relationship with God. In the middle of my junior year, while living in Germany, my mother went into a coma from a devastating illness. She never fully recovered. I was deeply hurt and devastated. I had to wrestle with difficult questions about God's goodness, mercy, love and sovereignty. This is when my faith became very real to me. His faithfulness, as He walked with me through this and other heart-wrenching trials, is humbling. Over the years, the Lord has brought an ever deepening knowledge of Himself and His Word through reading, study and prayer. By His grace I have grown in my spiritual maturity ever recognizing His patience with me. I am thankful to God for Richland Creek and how it has cared for me and my family over the years. It has been a privilege to be part of the body of Christ at Richland Creek and I look forward to serving however God's sees fit.