January 17, 2021
Special Announcements
Creek Family make plans to attend our Transition Conversation TODAY at 2 pm in the Worship Center. The Elder Body will be available to provide updates and talk with you about any concerns or questions you have as we continue to walk through this transition process, as your feedback and input are invaluable. *Registration is not required for this meeting.
Looking for a place to LOVE OTHERS...Through Our Ministry then check out our website at richlandcreek.com/serve. We have opportunities in Creek Kids, Special Needs, Student Ministry, Worship Ministry, and AVL/Communications.
The Worship Ministry is seeking instrumentalists wanting to serve in the main Sunday morning worship services, instrumentalists AND vocalists wanting to serve in the Wednesday night student worship service. For more details and to download the music for the audition songs, click here.
Overflow Student Worship - Wednesday nights at 6:30 pm in the Family Life Center starting this week on January 13. Click Here for more information.
** Creek Family you are invited to join our Prayer Team on Wednesday nights at 5 pm in the FLC hallway outside of room 114. There will be an option to prayer walk the FLC room and pray for our student ministry. Everyone is welcome to stay in the service or continue to pray in the hallway.
January 2021 Prayer Guides are available in the front foyer. Download the PRAYER GUIDE today or pick up your copy at the church office. We pray you will receive encouragement and gain a new perspective in this new year!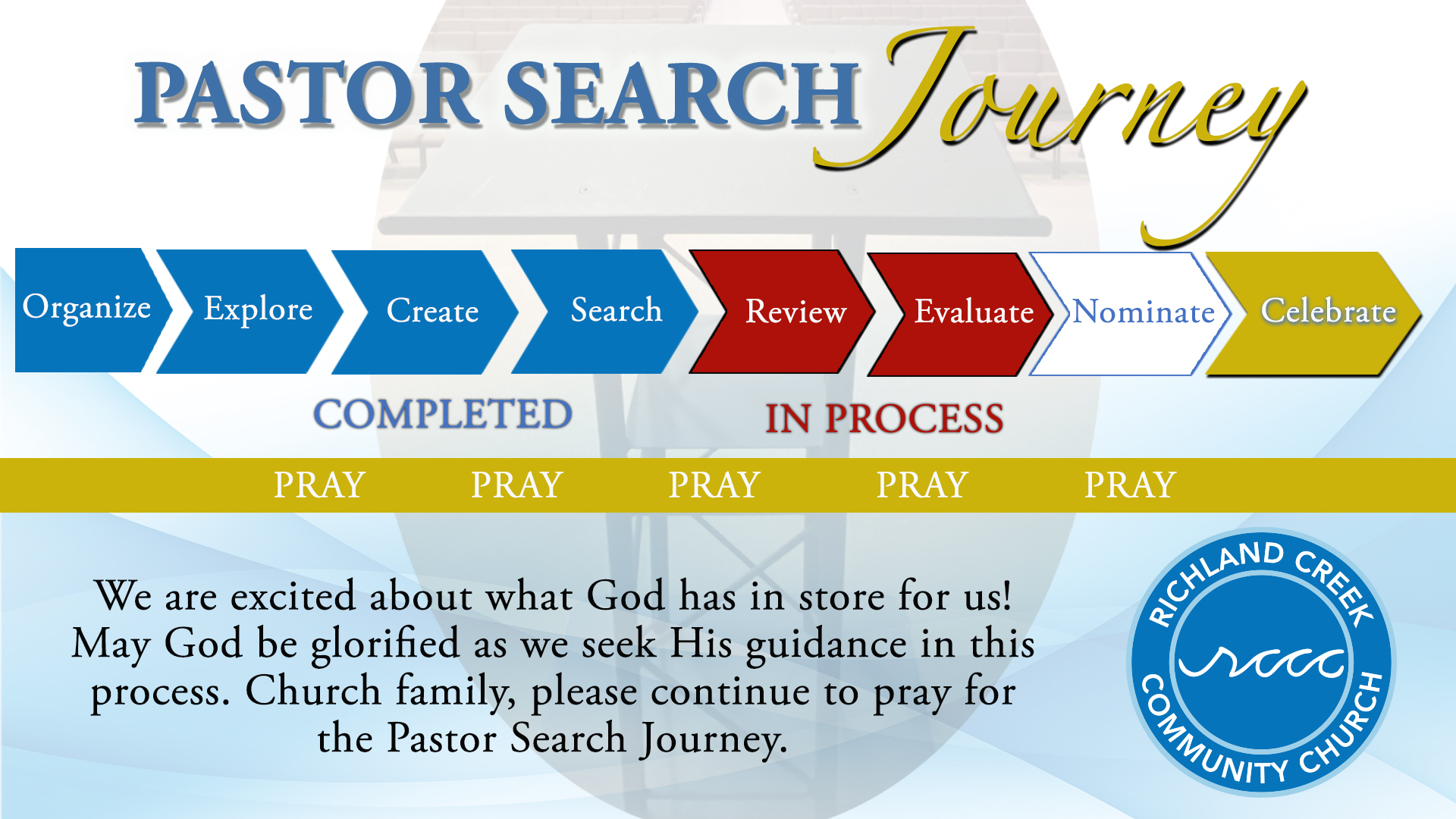 NEW UPDATE AVAILABLE: Creek Family the Pastor Search Committee has exciting news to share regarding their journey as they are now in the EVALUATION stage of the pastor search process. Click Here for more details.

Don't forget to register for next week's on-campus service!
Ministry Report:
Worship Attendance: January 10 On-Campus: 226 at 9 am | 281 at 10:30 am
Financial Praise Report: January 10, 2021
General Fund Giving Received: $47, 530
2021 Year to Date General Fund Giving: $82,626
Thank you for your generosity and faithfulness!
Food Pantry Update:
Our next Community Food Pantry - Saturday, January 23 (9am-11am)
Saturday, January 9
215 Families representing 710 people were blessed with food from your gracious giving!
Our Community Food Pantry events are held twice a month on the second and fourth Saturday. Please contribute as you are able to assist us in helping families facing hunger. Items may be dropped off in the collection barrels both inside and outside the church near the office entrance. Thank you for your donations and compassion.