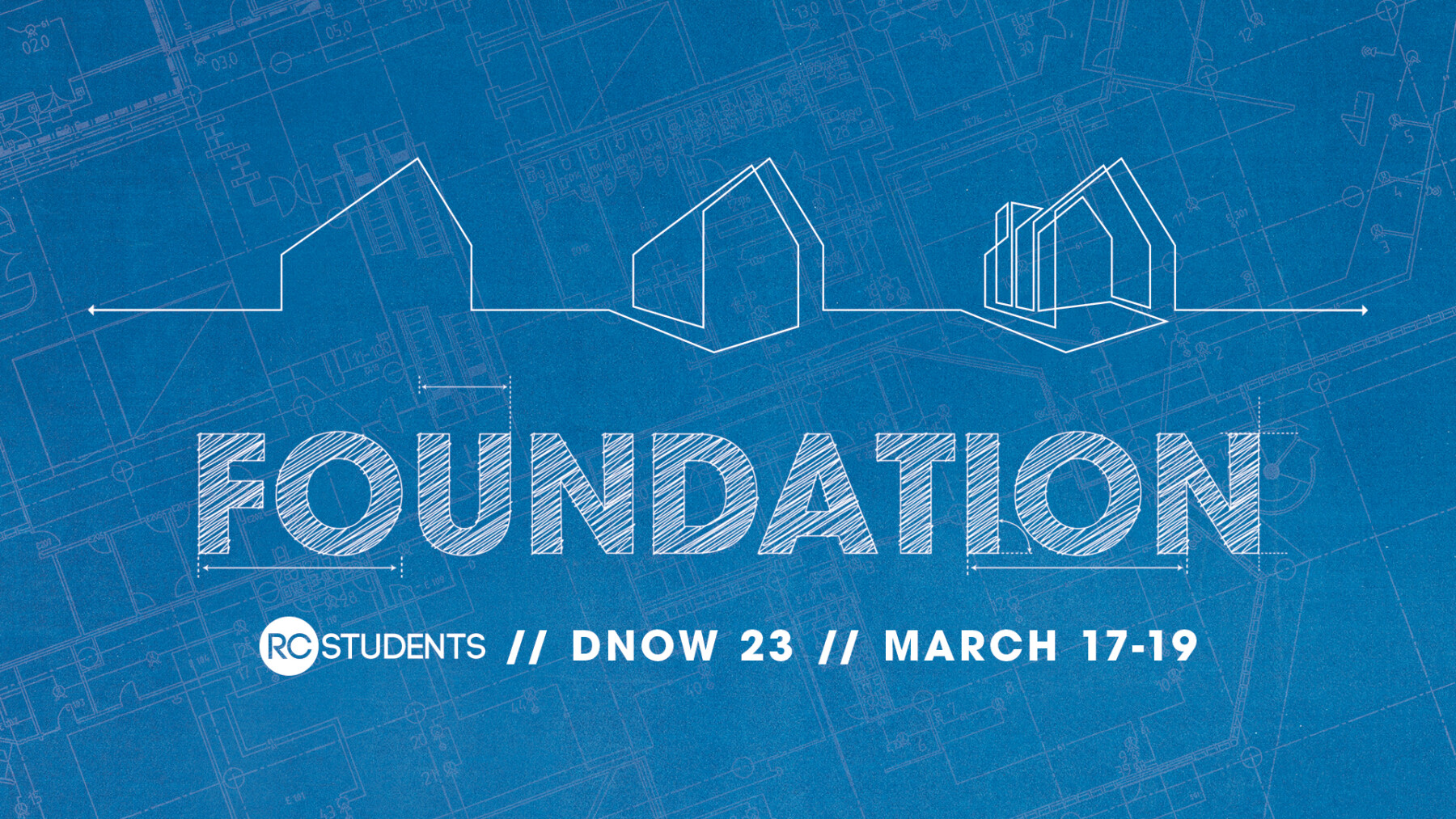 Friday, March 17, 2023 - Sunday, March 19, 2023
Location: Richland Creek Community Church , 3229 Burlington Mills Rd., Wake Forest, NC US 27587
Group: RC Students
Cost: $60.00
DNOW (Disciple Now) is an exciting weekend dedicated to creating deep-rooted relationships and digging into specific areas of discipleship for students 6th-12th grade. This year's DNOW theme is "Foundation." Matthew 7:24-27 teaches us about our lives must be built on the Rock of Jesus Christ in order to have a right foundation.
DNOW 2023 is scheduled for March 17-19. All worship services, breakout sessions, and activities will take place on campus.
ONLINE registration is closed, but you are able to register at the door Friday March 17 at 5:30pm. See you there!
SCHEDULE
Friday
5:30pm - Registration Opens (FLC Lobby) - All students Arrive
6:00pm - Dinner
6:45pm - Worship Session 1
8:15pm – Break
8:30pm – Small Group 1
10:00pm - Pick-up
Saturday
9:15am - Drop Off (FLC)
9:30am - Worship Session 2
11:00am – Small Group 2
12:15pm - Lunch
1:00pm - Worship Session 3
2:30pm – Small Group 3
3:45pm – Break
4:00pm - Games and Breakout Sessions
5:15pm - Dinner
6:00pm - Worship Session 4
7:00pm - Pick-up
Sunday
8:45am – Drop Off (FLC)
9:00am – Discussion Panel
10:30am - Sunday Worship (Main Worship Center)
11:45am - Dismiss